13 Keto Chips Recipes You'll Be Addicted To
These recipes for low carb snacks are perfectly seasoned and will give you the crunchiness that will delight you from the tip of your tounge. Trust me when I say, you can even addicted to those!
Many of these chips store well in zipper bags, just be sure to bake them long enough to remove excess moisture. Let's take a look at 13 easy-to-make recipes that will blow your mind!
Keto Unreal Faux Potatoes Chips
Half of my readers can't believe that these are all radish chips. Now don't be afraid, these taste just like potato chips and yet so much healthier. Your kids will love these.
Get the recipe at Gnom-Gnom
Low Carb Tortilla Chips
The two ingredients to make this is almond flour and mozzarella cheese. The taste was always very similar to keto pizza crusts!
Take a look at SimplySoHealthy to see full recipe.
Low Carb Garlic Cheddar Cheese Crisps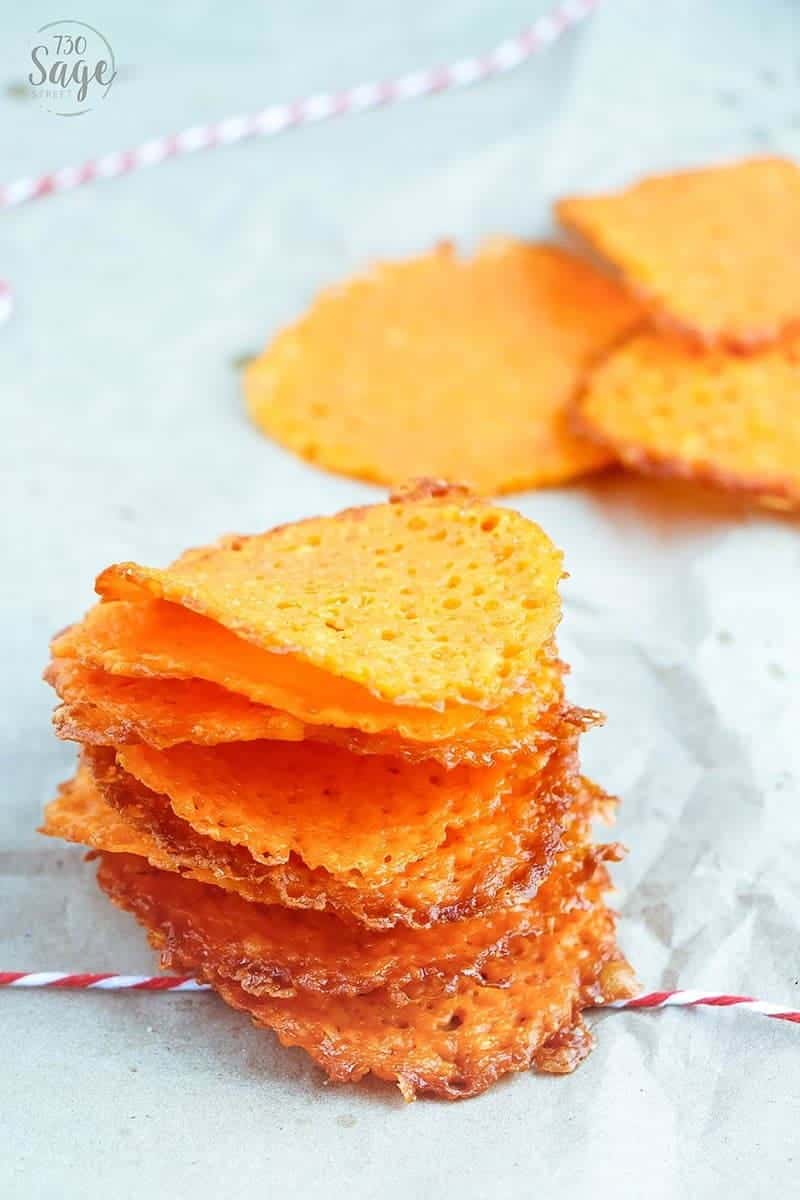 These keto garlic cheddar cheese crisps require only two ingredients: cheddar cheese and garlic powder. But in fact, you can choose whatever cheese that you have on your refridgerator.
We're always stocked with pepper jack and it's amazing in this recipe!
Get the recipe at 730SageStreet
Keto Pepperoni Chips
Sometimes "simple is the best". Keto Pepperoni Chips is a clearly proved example, which brings you the classical taste.
It only requires one ingredient. Can you guess what is that?
Get the recipe at ForgetSugarFriday
Low Carb Keto Everything Seasoning Cheese Crisps
For this recipe, all you'll need is cheddar, parmesan, and everything bagel seasoning.
A silicon pan is highly recommend in this case to prevent your chips from sticking together.
Full recipe at Linneyville,
Low Carb Keto Taco Seasoning Cheese Crisps
Here's another crisps variation with taco seasoning!
Are you starting to see the possibilities?
Get the recipe at Linneyville
Low Carb Keto Ranch Cheddar Crisps
Just another keto cheese crisps with ranch seasoning. Trust me, this is the recipes that every family loves.
Get the recipe at Linneyville
Keto Popcorn Cheese Puffs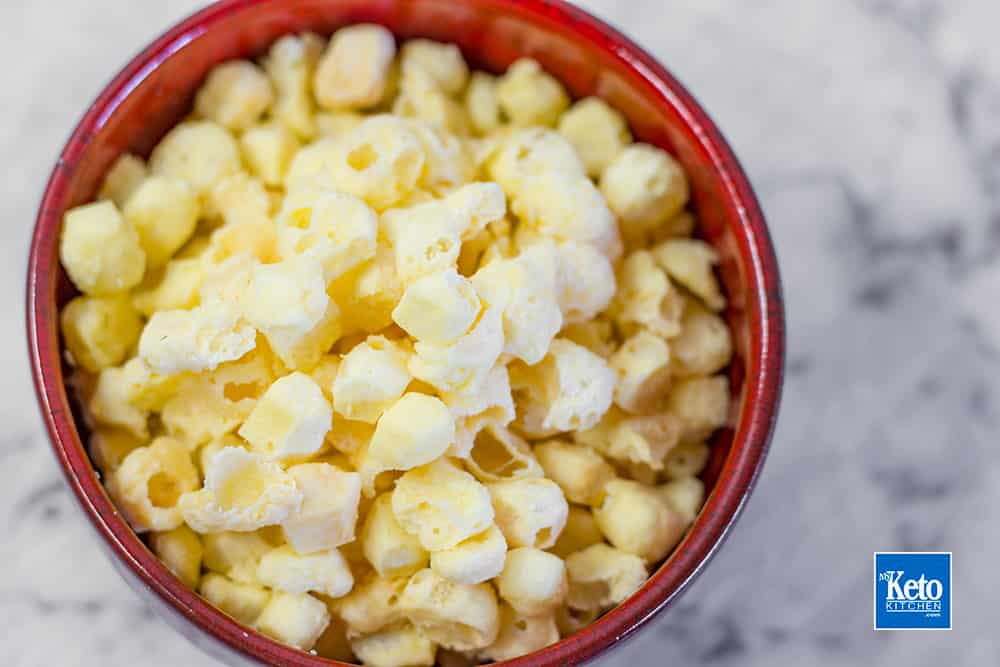 It looks not much different from real popcorn, isn't it? This recipe is more of a keto, but will still satisfy your crunch needs.
Plus, it's 0 calories!
Get the recipe at MyKetoKitchen
Keto Parmesan Squash Chips
Imagine a day that you wake up late in the morning, everything's in a hurry and you may think: "There's not even time for a snack".
Well, this keto parmesan squash chips are perfect at that moment. They're ready in only 15 minutes.
Click here to see full instructions AFewShortcuts
Salt & Vinegar Cucumber Chips
On the contrary to the aforementioned chips, the salt and vinegar cucumber will take you long time to make. But they're worth the wait.
You can try making these in a dehydrator so that you can leave it on overnight and have fresh chips waiting in the morning!
Get the recipe at LowCarbYum
Easy Baked Cheddar Parmesan Chips
Who knows that another way to season cheese crisps is with Italian seasoning?
I have a tip when you try the recipe the first time: break them up and add them to your salad for a crunchy low carb topping!
Get the recipe at WholesomeYum
Keto Nacho Cheese Crisps
Make your own nacho cheese seasoning to flavor your keto crisps with this easy recipe!
Get the recipe at BeautyAndTheFoodie
Low Carb Eggplant Chips
Eggplant chips are the next big thing in keto snacking. These low carb bites are always a big hit at our house.
They're perfectly seasoned with just the right amount of crispiness that'll leave you wanting more.
It'll save you a lot of time and energy, just be sure to be use a cut glove to safeguard your hands!
Get the recipe at TheLittlePine