By admin | Keto Snacks
Who doesn't love a tasteful crunchy snack? They are perfectly the best! These Keto crunchy snacks help carry us through until the next meal, satisfy the craving belly and boost our energy up when we need it most. Additionally, with a high-fat dip, it's the perfect delivery system of more fats for your day!
If you like some crunch with your snacks, check out this list here of crunchy and incredibly tasty keto snack recipes.
Zucchini Chips
These homemade Oven Baked Zucchini Chips are one of them! The most awesome thing about them is that they're not only Paleo, but also Vegan, Keto,… and satisfied your mouth!
See the full instruction here.
Crunchy Kale Chips
They are a miracle! Kale turns from a tough, bitter leaf into a delicate and crunchy chips. They're also simple to make, like all our Keto recipes.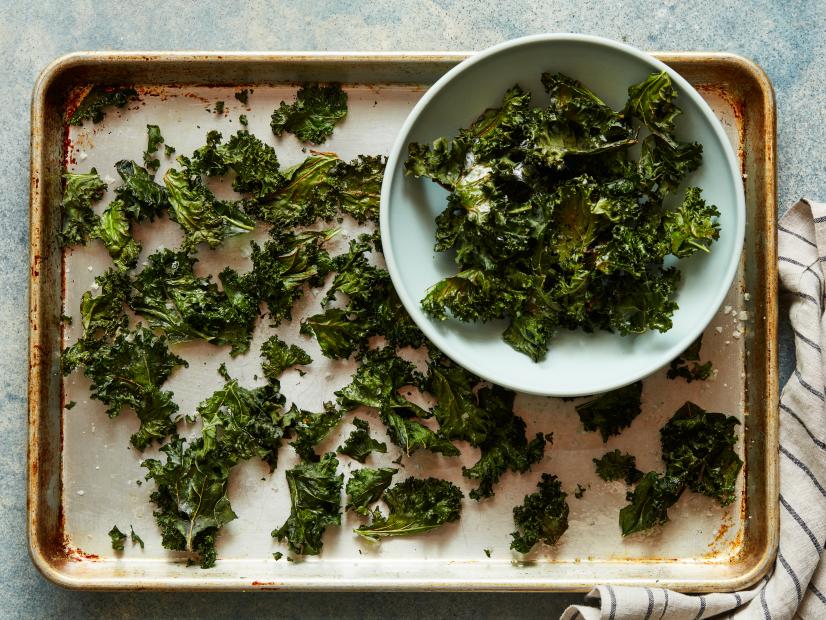 Here are the full instruction for you.
Baked Nacho Kale Chips
I'm calling for a nacho night this week, and this recipe will work perfectly! You can grab some friends, or enjoy these all to yourself.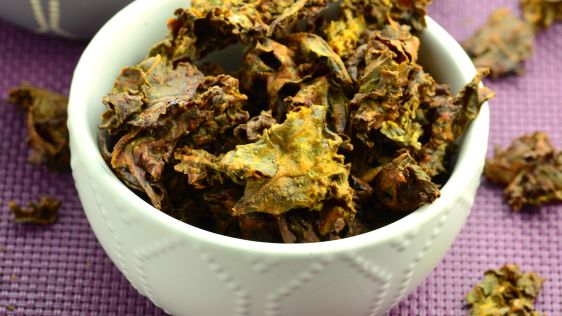 You can see the step by step instruction here.
Paleo Dipping Chips
Let me introduce you the greatest chips for dipping into your favorite salsa. Perfect for keto movie nights and keto party food!
Click here to see full recipe.
Parsnip Chips
If you're the one who like to experiment, then this chips is made just for you. It is very low in carb, and what makes them even better is the cooking time. You don't have to spend a lot of your time to have a healthy, crunchy snack!
You can see the full recipe here.
Radish Chips
You can't say I didn't give you plenty of chip options, because here's yet another chip recipe. It'll be hard to beat 2.4g net carbs per serving!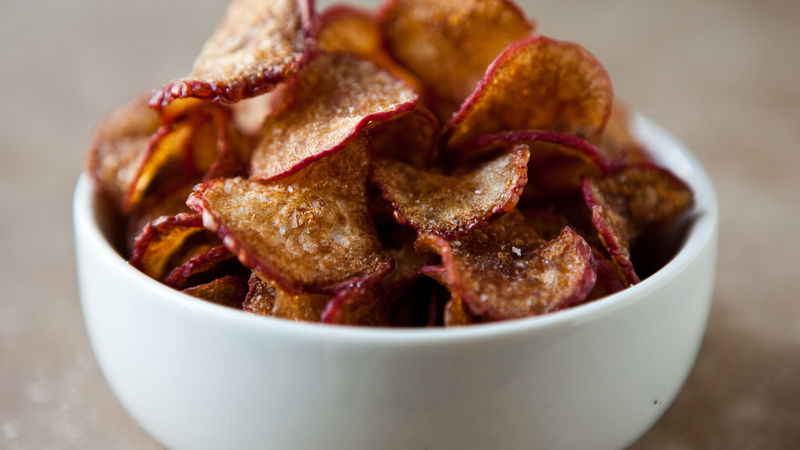 You can click here to see full recipe.
Salted Crispy Almonds
This is a perfect snack that you can make in bulk. Plus, you can add other nuts or grind them up to make into granola.
You can see the recipe here.
Low-Carb Homemade Crackers with Rosemary and Olive Oil
Both super easy and super delicious! These crackers with rosemany and olive oil won't take you so long to prepare them.
Click here for full recipe.
Roasted Herb Crackers
Loaded with fiber, iron, magnesium, vitamin B6, and lots of crunch, these crackers will definitely satisfy your inner keto crunch cravings.
See the full instruction to make it here.
Thyme and Onion Crackers
These crackers are going to cause a little conflict because you're going to have to decide which of the recipes are your new favorite keto cracker.
But don't sweat it, because we know they are all fabulous!
Here is the full recipe for you.
Roasted Cauliflower Popcorn
To make this roasted cauliflower popcorn, you can hold the butter and use the coconut oil instead to keep it dairy-free. It's still a Ketogenic diet!
You can see the full recipe here.
Perfect Summer Salad
Want to refresh your boring meals? Then here comes the perfect summer salad.
This crunchy veggies are the most suitable for a hot summer day. It also includes a lot of vitamins which are good for your skin and hair.
Here is the full recipe for you.
Keto Pork Rind Puppy Chow
This recipe is good for the keto diet, but I recommend replacing the butter with extra coconut oil and the peanut butter with almond butter for extra nutrients and making it dairy-free.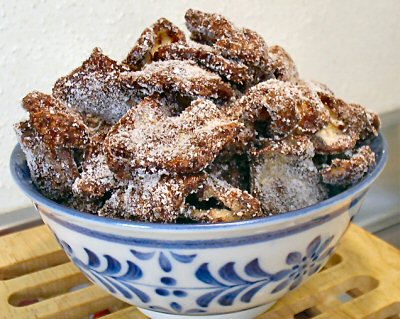 Click here for full recipe.
Crunchy & Nutty Cauliflower Salad
Hey crunchy and nutty, where ya at? This snack is for the days when you just need a good salad. You can replace the sour cream with normal kitchen mayonnaise for a better taste of your own choice.
Learn how to cook that salad here.
Popcorn Cauliflower
Imangine on a weekened night when you're just chilling with your friends on a starry sky, and just pop this scrumptious keto snack in. Your taste buds will thank you a lot.
See the step by step instruction here.
Roasted Cinnamon Vanilla Almonds
This keto snack is the most perfect for the combo of both sweetness and crunchiness. The cashews maybe a bit too high in carbs, therefore you can use almonds for this addicting keto crunchiness.
Learn how to make it crunchy at here.
Chocolate Kale Chips
Crunchy and chocolate, what could be better? Try replace the maple syrup with alcohol-free stevia, and you're golden!
You can get the full recipe here.
Nut Clusters
This snack has got your name all over it when you're craving for a taste of both nuts and chocolate. It's definitely a winner on your dinner table.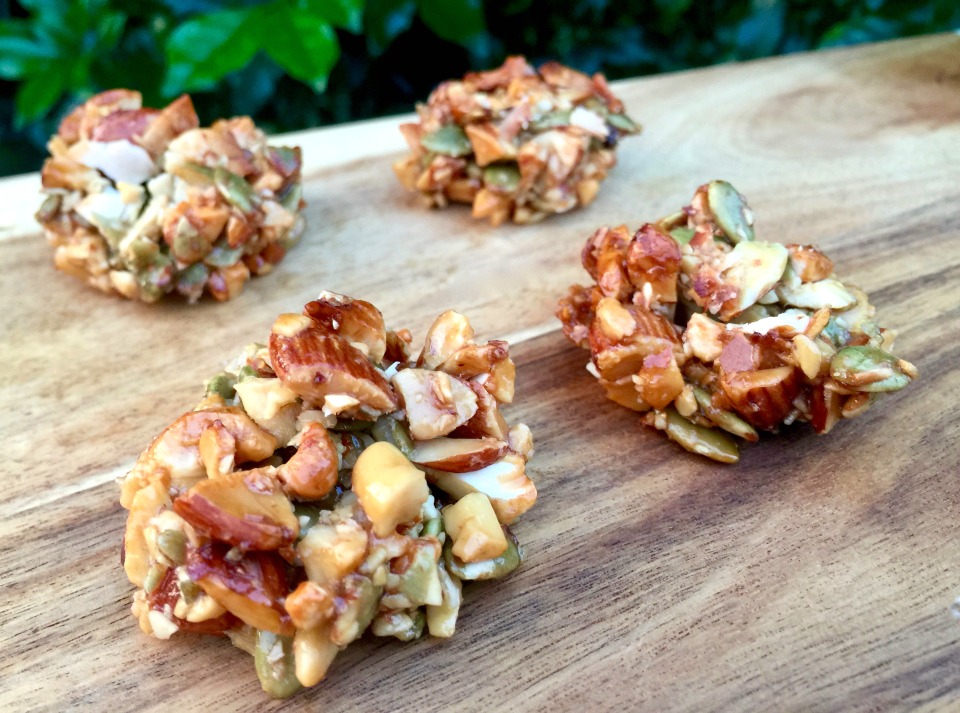 For full instruction, click here.
Vanilla Protein Bark
Fans of vanilla, where are you? Classic taste will never get out of date. This one is made just for you.
Click here to see the full instruction.
Caramelized Coconut Chips
This one's a combo of both salty and sweet, so it's perfect for those days you can't make up your mind. They take about 5 minutes to make, so you won't have to wait long to enjoy your delicious keto snack!
Learn how to cook it here.